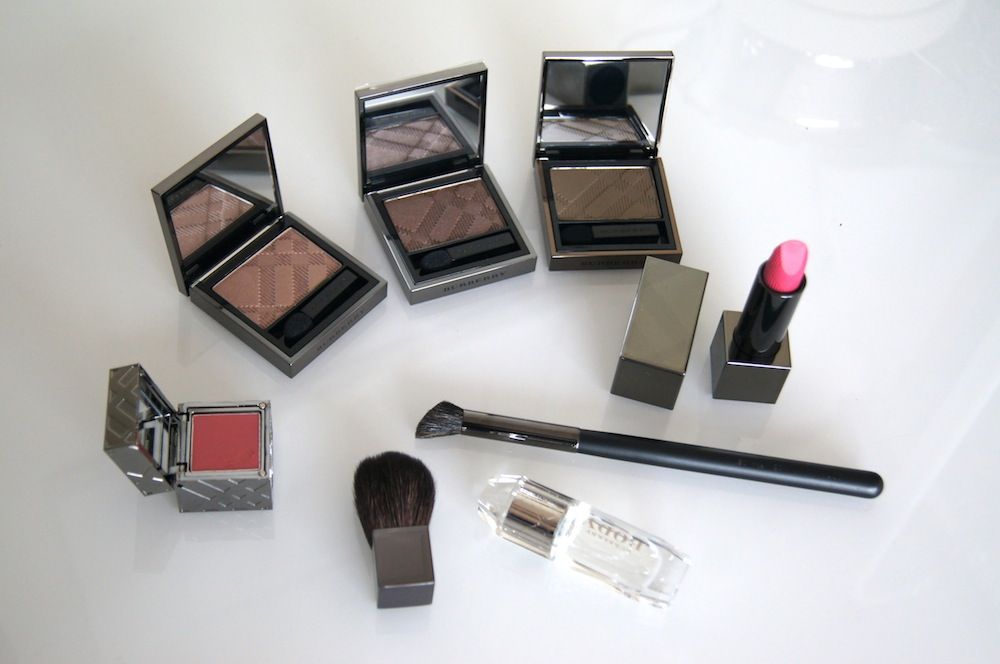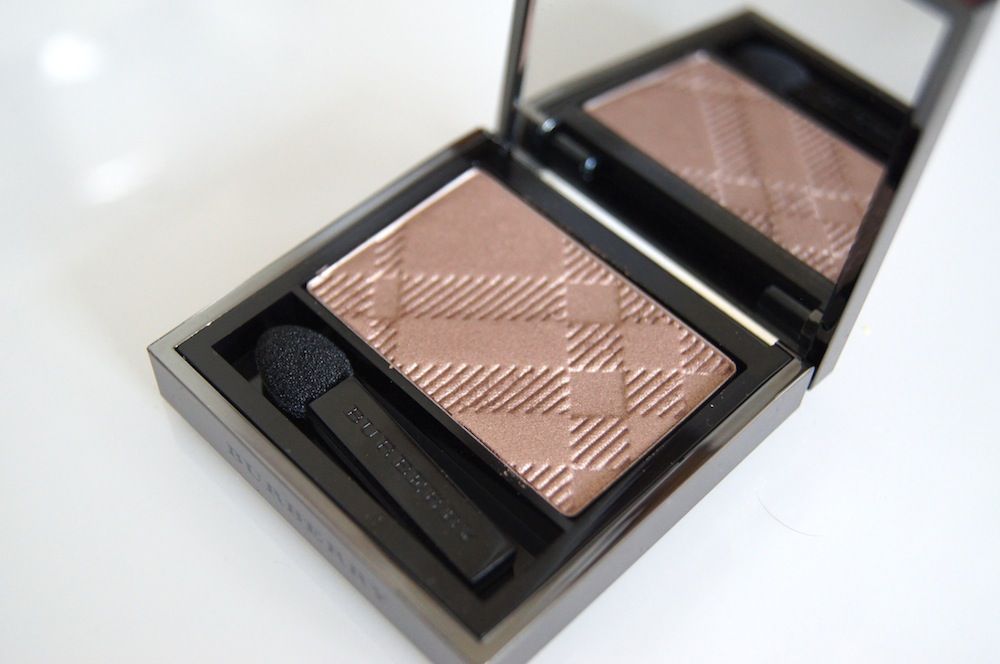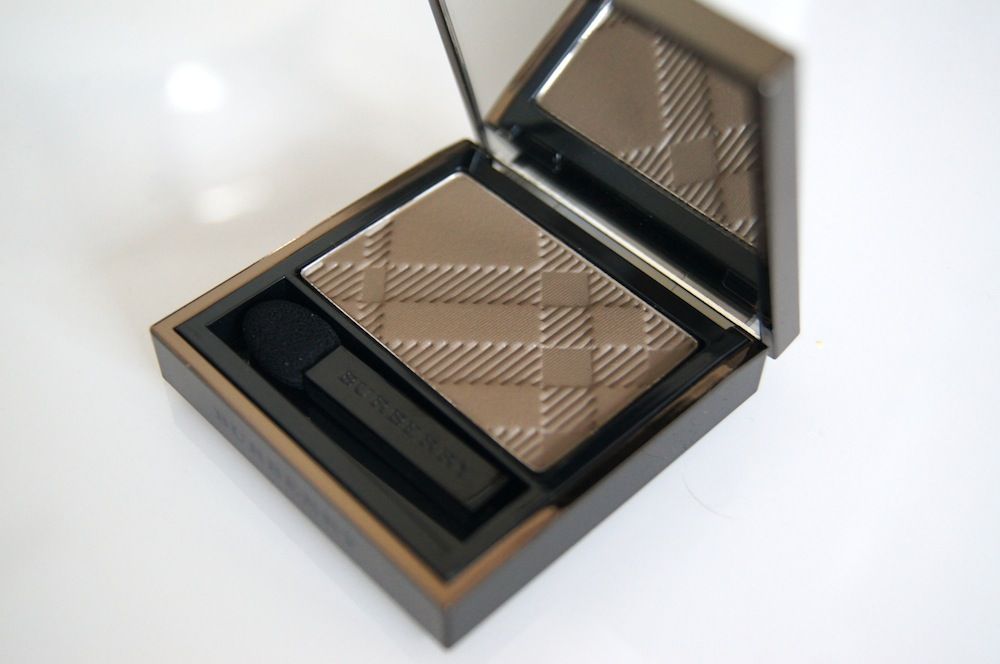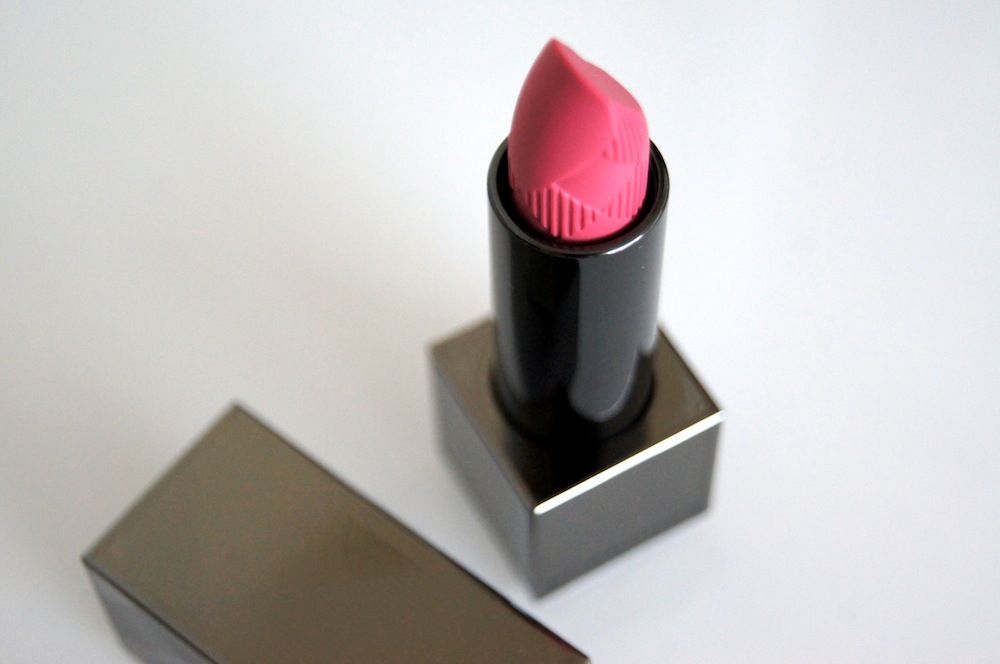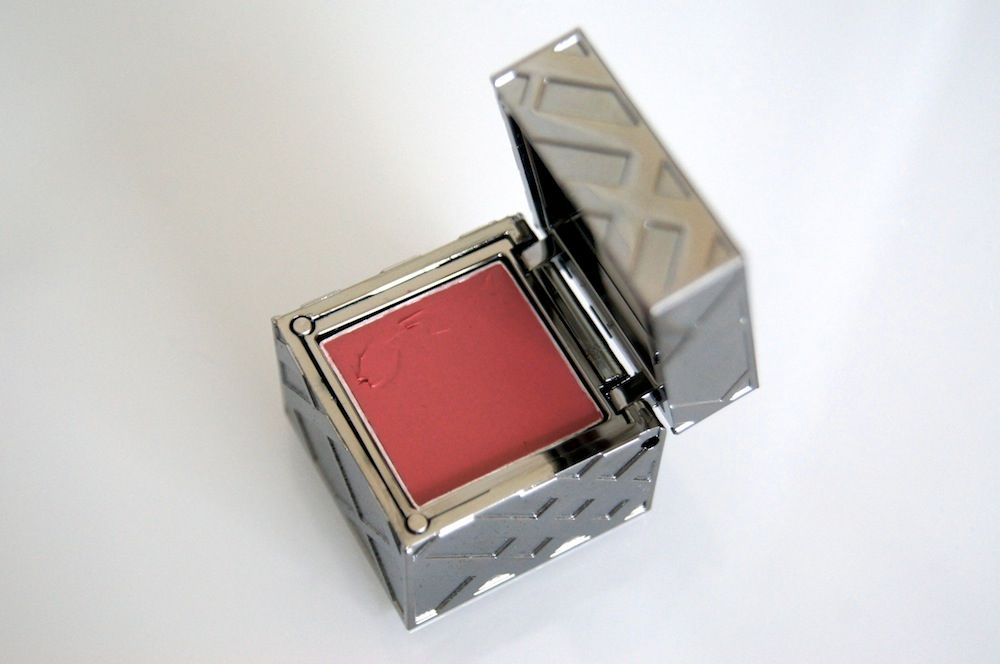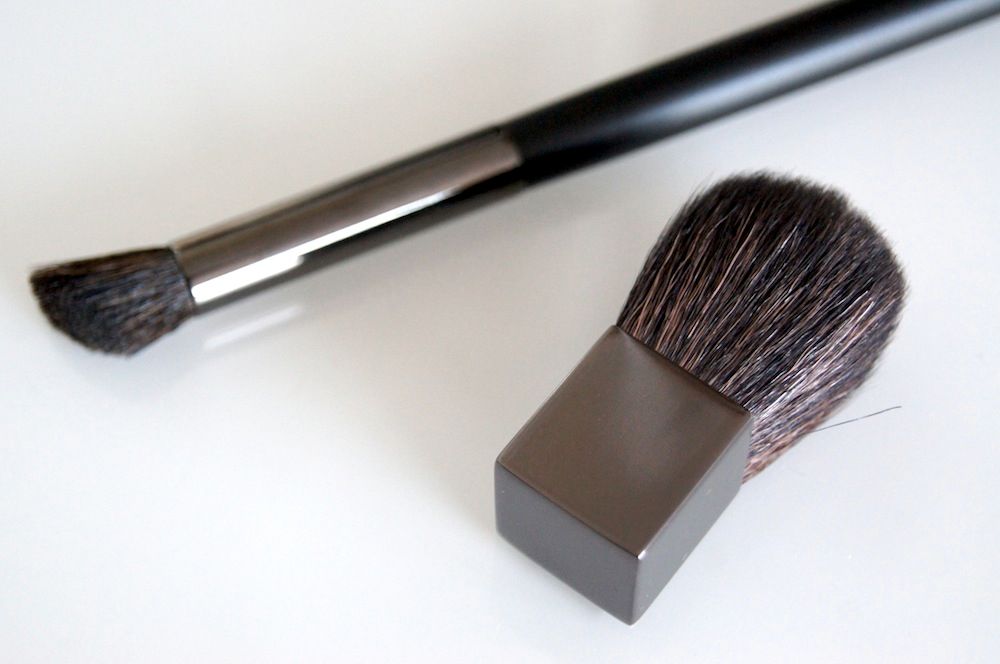 I found out after I got my Burberry Mocha Palette in Melbourne that there was an amazing Burberry Beauty GWP going on including many full size products. I was a bit annoyed that I hadn't received it with my palette as we were served by someone from another counter. However, I instantly fell in love with the Burberry eyeshadow formula and already had my eye on some of their most famous shades, Pale Barley and
Midnight Brown
.
I decided that if David Jones in Sydney had any of the gifts left I would purchase the two shades to qualify for the gift (minimum spend of $79). After searching in every draw the lady at the counter found two left so I decided that fate had told me to go for it. I received the
Sheer Eye Shadow in No.08 Khaki
,
Lip Mist in Camelia Pink
,
Eye Shaper No.11 Brush
, Burberry Body perfume deluxe sample, Beauty Glow and a mini kabuki.

I think this is a generous gift with purchase and it really helped me justify the luxury price. I have seen that others have received different coloured lipsticks and eyeshadows and a different eye brush so that is something to keep in mind if you are planning on hunting this gift down. I was lucky with the colours I received as I will use them both.